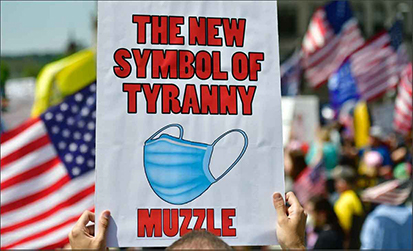 Don't let the muzzle become the new norm.  You are not an animal, you are a living, breathing, loving, human being. 
Fight back against oppression, use your rights or lose your rights. Don't let them dehumanize you. Don't give in to fear!
"The only thing necessary for the triumph of evil is for good men to do nothing."  -Edmund Burke

Sale!
Mask Exemption Card
$14.99
Free Shipping on Orders of 3 or More Cards!
High Quality Full Color Mask Exemption Card.
These professional cards are made of the same type of high quality plastic that debit cards use.
The cards are about as thick as a debit card and have a smooth feel to them.
Stop tyrannical mask enforcers in their tracks with these face mask exemption cards that contain real laws and statutes.
Don't be bullied into giving up your rights. These cards are your voice!
Prices
1 – 5 Cards = $9.99 a Card
6 – 10 Cards = $8.99 a Card
11 – 20 Cards = $7.99 a Card
20+ Cards Contact Us for Quote